Something for Everyone
Something for Everyone!
École Campbelltown offers a wide variety of extracurricular activities designed to appeal to our diverse student population. Here is a list and brief description of our various activities and clubs available throughout the year: 
Career and Technology Foundations
Grade 5 and 6 students will participate in CTF challenges this year. Each student will choose 3 of the 7 options for the 2019 - 2020 school year. The grade 5 and 6 students will work together on Wednesday afternoons in a variety of options.
Mindfulness
Relax, stretch and unwind for an hour.  Through fun activities like drawing, art, games and stretching, take the time to reconnect with yourself and find strategies to help you relax and feel better.
Programming and design - Programmation et design
Programming - Students will develop a basic understanding of programming using different software, peripherals and devices.
Design - Students will use 3D software to develop a model to replicate it using a 3D printer.
Art
Are you a fan of creative expression? Would you enjoy making your own masterpiece? Not afraid to get a little paint on your hands? Join the Art option! Learners will be able to further develop their artistic abilities by creating different projects using various materials like watercolors, tempera paint, oil pastels and more!
Handbells
Want to experience the joy of ringing in a handbell choir? Do you know your right from your left and can count to 4, then you can ring handbells!
Join Madame Pickering and learn everything there is to know about handbells and choir chimes. You will learn how to play several techniques on both instruments.   If you have already rung handbells, the music taught will be more challenging. At the end of the course there will be a performance of the songs learned.
¡Hola!
Come and join Mme Bishop's classroom for an experience into the Spanish language! You'll learn new words and phrases by playing games, listening to music and so much more!
EAT IT IN THE RAW!
Learn to make and enjoy a variety of delicious and nutritious raw, living, plant-based foods! Juice them, purée them, shred them, cut them up and combine them to fill up on essential vitamins and minerals! Loving vegetables and fruit has never been easier!
Sport Option
This option allows enrolled students to enjoy 2 additional Physical Education courses during the week. We aim to give our students the chance to be more active and to deepen their learning of some sports like Basketball, Hockey and body fitness. This will also enhance their overall learning motivation in the classroom. The students will be encouraged to take challenges, be more self-confident and to re-evaluate their self-esteem. Besides, involving them in different projects and activities will surely encourage peer-to-peer cooperation and effective communication.
Leadership
What kind of skills and knowledge do you need to be a leader in the school and community? During these 7 weeks, students will learn the qualities of strong leaders by organizing and leading small group activities for younger students through activities such as Récré-Amis, La Garderie and Le Club de Gentillesse.
Student Leadership

Leadership Opportunities for Students
We would like to offer the students at École Campbelltown numerous opportunities to demonstrate their leadership skills.
Stay tuned for more information.
Keeping Fit and Having Fun!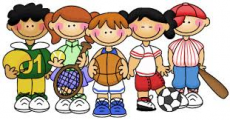 Sports related clubs:
Intramurals: Students participate by grade level in a variety of sports such as soccer, skipping, and floor hockey during the cold months at lunch hour.
Track Club: Students from Grades 4 to 6 learn about short and long distance running as well as healthy lifestyle choices twice a week before school.
Fun for Your Mind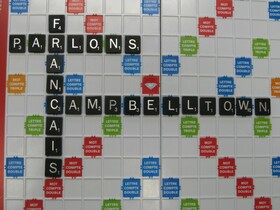 Academic related clubs:
Minecraft Club: Students in grade 4-6  meet over lunch hour.
Programming Club: Students in grade 4-6  meet over lunch hour.
Speech Club: students in grades 4-6 meet over lunch hour in the winter months