Back to all posts
Posted on
Jump Rope for Heart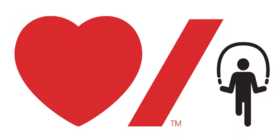 This year École Campbelltown is participating in the Heart & Stroke Foundation of Canada's Jump Rope for Heart fundraising event. Our kick off assembly took place on Wednesday February 1, 2023. 
Over the next couple weeks, students will be learning about important lifestyle habits such as eating healthy and exercising regularly. Students will also be practicing their jump rope skills several times each week during their regular physical education class.  
We hope this event will provide a space for families to explore the theme of an active and healthy lifestyle with their children. 
Students and families can use the Easy Online Challenge tool to learn more about the building blocks needed to live a healthy lifestyle. This is an interactive tool that allows children to learn and even participate in fun challenges.
You can also watch the video students watched during our assembly here.

Finally, you can help your child set up their fundraising page online by visiting our school page link:
https://jumpropeforheart.crowdchange.ca/17527 
For more information about this fundraising event, please refer to the parent letter that was sent home with the eldest child in the family on Wednesday February 1, 2023. 
Jump Rope for Heart parent letter - français