Back to all posts
Posted on
The Power of Hope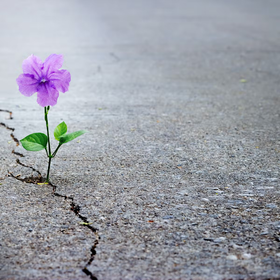 Did you know that the University of Alberta is the only university in the world with a research unit devoted to studying the effects of Hope? Hope Studies Central devotes its research to the positive effects of hope on mental health and well-being.
"Hope is the ability to envision a future in which you wish to participate." (Jevne & Edey, 2003), 
After a little more than two years into a global pandemic, the Alberta Teacher's Association is also beginning to bring to the forefront the necessity and importance that hope plays in education. 
Hope helps individuals adjust to adversity and face transitions more smoothly. Hope has even been known to have positive impacts on physical health as well as academic and athletic achievement! Imagine your favourite sports team commencing an important game without a shred of hope… The mental strain of needing to overcome that hurdle in addition to the necessity to perform physically may just be enough to ensure a loss.
It is therefore important to remember the vital role hope plays when guiding children through challenging times or transitions. As well, it is also important to remember that hope is not synonymous with "being positive". Hope and struggles can and do co-exist. Hope is simply the ability to focus our lens on a better future, not an attempt to ignore the struggle. Coaching children to refocus their thoughts in order to "zoom in" on a more hopeful future can prove to be an empowering tool when teaching children about resilience and how to overcome adversity. 
If this topic interests you, you may also want to check out "The Power of Hope" , an article posted on the ATA website in April.